A Better Career.
Faster.
Don't let a lack of credentials prevent you from starting a new career. MedCerts provides the opportunity of a better future with personalized, short-term online skills training in healthcare or IT certification.
National Employer Partner Network
Pioneering The Way Students Learn
& Employers Hire.
Opportunity Starts Here.
We've Helped Over 35,000 Students Gain Credentials for New Careers.
MedCerts high-quality instruction, data-driven approach to support and innovative guided learning is aligned to in-demand careers and creates job placement opportunities for our students.
The MedCerts Experience.
From Enrollment To Career.
We know deciding to go back to school isn't easy. We also realize most online programs aren't providing support to help you succeed. But MedCerts is there for every single student from start to finish. From helping you chose a program that's right for you to job placement support, we are here to create the best educational experience possible.
Enroll in your ideal program based on your career goals
Interact with our immersive learning & dynamic exam prep
Take your exam & gain national credentials
Work with our career services team to get job ready
MedCerts 12 Elements of eLearning.
Fully Immersive Experiences.
Using the 12 elements of eLearning, MedCerts programs offer a unique skills training experience through advanced technologies, interactive 3D simulations and more.
One-on-One Support.
So You Can Be Number One.
We've created a data-driven approach to student outreach and support. Not only will you have a personal student success advisor, but we also use learning science and analytics to celebrate every milestone and keep you on track throughout your program. 
Personal Education Consultants
Getting to know a student's skills, strengths and career aspirations are at the forefront of every enrollment conversation.
Student Success Advisors
A motivational coach, curriculum expert and real, live person ready to help you succeed.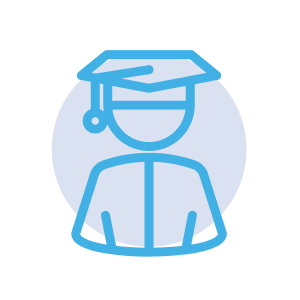 Warm Welcomes
Greeting each new student at their pace – our post-enrollment automation is ready with orientation and program access.
Milestone Moments
Accomplishments big and small should be celebrated. Whether passing an exam or celebrating a birthday, we'll be there with virtual confetti.
Necessary Nudges
We all get off track sometimes. We'll help monitor progress and push students towards the next milestone in times of struggle.
Weekly Waves
Sometimes it's nice to just check-in. Haven't heard from us in a while, we'll reach out.
AI-Driven Knowledge Bot
An intuitive resource available 24-7 to assist with common questions and provide self-guided solutions.
Holistic Coaching Approach
We're ready for anything life throws with encouragement and individualized success plans.
Exam Prep
Using adaptive knowledge assessments and practice exams from the issuing authority to simulate exam day, we make sure you're ready.
Career Coaches
Our team of career planning experts is committed to helping you search and prepare for a career that aligns with your program.
Experiential Learning
Need hands-on experience? We provide the tools and connection to our National Employer Network to help you find internships, externships, job shadowing and more.
Career Center
The MedCerts Career Center provides students with resources and tools to build resumes, prepare for interviews, and search for job opportunities.
Online Training Has Come a Long Way.
See How It Compares.
| | "Old-School" Online | Modernized Online Training | |
| --- | --- | --- | --- |
| | PDFs of PowerPoints | 3D animated demonstrations | |
| | Instructor webcam videos | Immersive 3D environment | |
| | "Read this article" | Interactive skills activities | |
| | Posting to discussion boards | Simulated software applications | |
| | Read in the textbook | Game-based learning | |
| | Simple blackboard LMS | Progress & task tracking | |
Employer Partners.
Recruit. Place. Train. Upskill.
Develop your talent pipeline and grow your workforce with nationally-recognized training programs from MedCerts.
Over 1,000 state, regional and national healthcare organizations have connected with MedCerts to fill open positions with our students. Our talent pipeline solutions range from intern and externships to DoL-approved Healthcare Apprenticeships and direct hires. 
Workforce Agency Solutions.
WIOA Funds. Dislocated Workers. Training Grants.
Focused on completions, credentials and placements by providing short-term job skills training and career services. 
We measure success by student career placement and by the number of workforce agencies sending us participants year after year. With approved ETPL status in 30+ states, we operate nationally to get job seekers back into the workforce. Plus we're an approved DoL Apprenticeship Intermediary.
National Employer Partner Network
From healthcare and medical to IT and industrial, MedCerts provides online, convenient programs that help you get a better career, faster.
Discuss your future career.
Take the first step and meet with our Education Consultants