Not Your Average Online Learning.
Our Mission
MedCerts is a leader in online healthcare and IT certification training. Our programs are state-of-the-art and custom created through the collaboration of our in-house production team, industry-recognized subject matter experts and education technological design team. Focused on in-demand careers and applicable job skills for our students, these programs are nationally recognized by accredited credentialing agencies and national employers. 
We're bridging the gap between our students, job seekers, employers, higher education institutions and workforce agencies. Our multi-faceted approach lowers the barriers of entry to 2- and 4-year universities, tailors student training to the specific skills employers look for in hiring or upskilling current employees, and effectively fills workforce vacancies. Our mission is to build a network and affordable talent pipeline for all involved.
Students gain access to knowledge, education and new career opportunities through learning-centric coaching that directly supports their career and education goals
Workforce partners get to improve outcomes, build grant funding and strengthen the workforce
Employers get opportunities to fill vacancies, upskill staff and create talent pipelines
Academic Institutions have access to an expanded catalog and a broader, more diverse audience of students
Team members gain the opportunity to work in an inclusive, innovative workplace helping our students and partners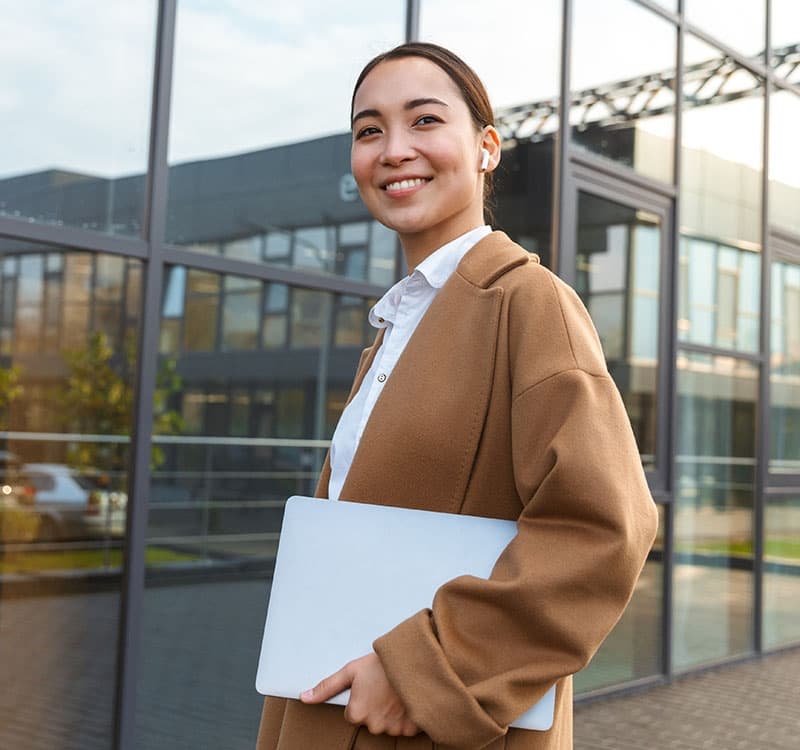 Our Vision
We envision a future where adult learners can pursue a new career or higher education without lifetime debt, employers can build talent pipelines of skilled, qualified talent – and ultimately where the workforce vacancy crisis is eliminated.
We will accomplish this by expanding our program offerings, building on our learner-centric student outreach and continuing to grow our partnerships with healthcare employers and academic institutions.

A Better Organization, Every Year.
2009
MedCerts is founded by four veterans of e-learning and training technology: Mark McManus Sr, Mark McManus, Jr. Joel Kestenberg, and Samson Chu 
The development of video-based instructor-led video begins with a focus on Medical Office Administration and Medical Billing/Coding content
2010
MedCerts offers flash-based video content to training providers around the country, including a new Pharmacy Technician program and two other programs 
MedCerts programming is available to MyCAA-eligible military spouses through a partnership with Florida Gulf Coast University
2011
MedCerts becomes licensed as a Proprietary School in the State of Michigan, allowing the company to accept Workforce funding in the State of Michigan, and other reciprocal states
2012
MedCerts launches the first online Billing/Coding program designed for the Deaf and Hard of Hearing, which contains closed captioning and ASL interpreter built into the training 
MedCerts gains approval to participate in the MyCAA military spouse funding program as a school
2014
MedCerts is officially approved as a training provider in half of the US States (25 total), after receiving approval from the State of California
2015
MedCerts receives national recognition as a top-tier Workforce Training Provider at the NAWDP Youth Symposium in Chicago
MedCerts is named Military Friendly School for the first time
2016
MedCerts is named the #1 Military Friendly School in the country 
2017
The MedCerts Pharmacy Technician Program becomes the first 100% online program to earn ASHP Accreditation
MedCerts celebrates the enrollment of its 10,000th Student 
MedCerts is named the #1 Military Friendly School in the country for the 2nd consecutive year
Founding ownership stake of MedCerts is purchased by Two Roads Equity
2018
New leadership is brought in to focus on growing the program catalog, making MedCerts more accessible for more students, and increasing student outcomes 
14 new programs are launched, 9 new certification credentials become available and MedCerts launches their first-ever consumer-facing website and opens program availability to self-financed students with payment plan options    
2019
MedCerts makes the Inc. 5000 Fastest Growing Companies list for the first time
15 new programs are launched, 8 new certification credentials become available and MedCerts celebrates enrollment of 20,000th student 
A nationwide employer partnership network is formed of healthcare organizations and MedCerts launches its "Train-and-Hire" employer partnership model 
MedCerts becomes an approved vendor for the Army Credentialing Assistance Program, offering our programs to Active duty Army, National Guard and Reserves service members 
2020
MedCerts makes the Inc. 5000 Fastest Growing Companies list for back-to-back years
A new Learning Management System is launched improving the student experience and providing better data tracking
MedCerts becomes a Stride company. Stride — a leading provider of online education solutions — empowers learners at every step of their journey and prepares students of all ages for the careers of tomorrow
Company operations become fully remote and MedCerts expands hiring of team members across the US
2021
MedCerts expands into partnerships with 2- and 4-year academic institutions offering MedCerts programs for articulated credits through university catalogs – creating more access to higher education for more individuals
Launch of MedCerts Career Center provides students with more tools for seeking employment and employers with direct access to MedCerts graduates
MedCerts celebrates the milestone enrollment of 30,000th and 40,000th student 
2022
MedCerts celebrates the enrollment of its 50,000th student and surpasses 50 program offerings 
MedCerts becomes an approved vendor for Air Force COOL and Air Force service members are now able to use their education benefits on MedCerts certification programs
A new Anatomy and Physiology course is released using 3D environments and augmented reality. MedCerts also releases its first mobile app to accompany the launch allowing learners to explore, interact and engage with the internal structure of the body in 3D. 
Stronger Together: MedCerts and Stride
As of 2020, MedCerts is now a Stride company. Stride — a leading provider of online education solutions — empowers learners at every step of their journey and prepares students of all ages for the careers of tomorrow. As part of the Stride family, MedCerts leverages innovative learning technologies with a wide network of educational options and a strong community of students, educators and professionals, all working to break down the barriers to education and help build a stronger future for all.
Through Stride, MedCerts students team up with a powerful coalition of future-focused companies where learning is personalized, practical and purposeful. Learn more about this partnership and discover additional learning opportunities at StrideLearning.com and StrideTutoring.com.